Installation Support Anywhere in Japan
Whether the job is large or small or near or far, we provide end-to-end support through installation.
The entire process is integrated, so you can leave everything all to us.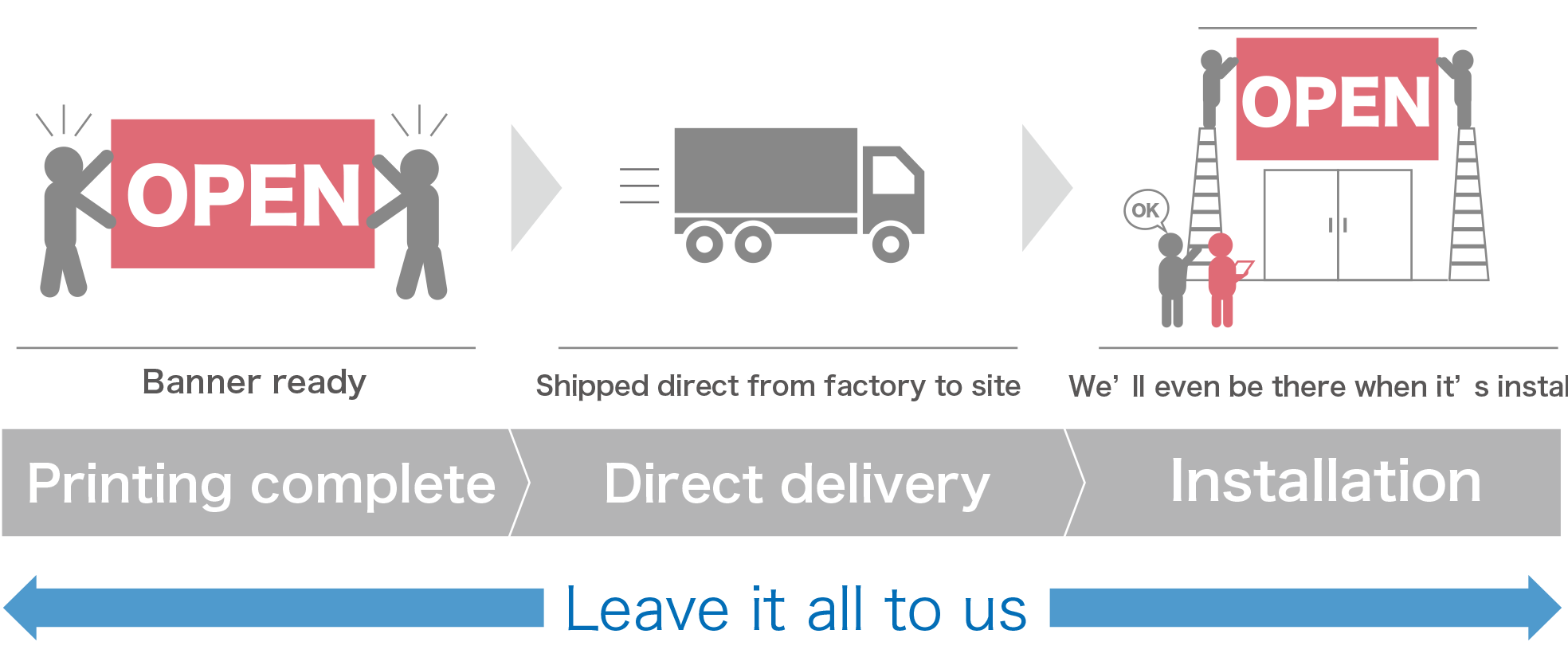 Maybe it's a bother to find a contractor to perform installation work, and you want to leave everything — printing, arranging installation, delivery — to someone else.
Or maybe this is your first time executing a major project, installation and all, and you're not sure how to proceed.
If that's the case, leave the task to us.
We'll arrange a professional contractor so the job is completed quickly, without a lot of time and effort on your part.
3 more reasons you can feel secure with us
1
We're there on your behalf during installation. Our salesperson accurately conveys your wishes to a professional contractor, gives installation instructions, and checks the job is done properly. They will also pre-inspect the installation site if required. So you can feel secure leaving it all to us.
*In some cases the job may be entrusted entirely to the contractor.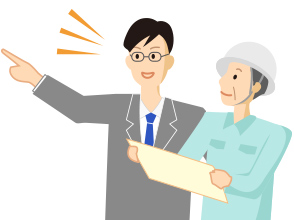 2
With our nationwide network, we can arrange installation even in the furthest places. Our network enables us to arrange installation anywhere in Japan.
We will find a reliable contractor near the installation site and ship the banner directly there. However far away it is, a member of our sales team will if necessary be there during installation, so you can rest assured.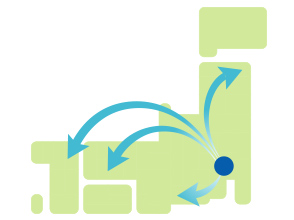 3
We have a lot of installation experience, so you can leave the job to us. We have a great deal of experience installing large vertical banners at major shopping complexes, as well as street flags.
Nor do we restrict ourselves to large-scale projects. However small the project, if installation work is required — on a tenanted floor, say — we can handle it, so feel free to consult with us.
If you're unsure whether installation work is required or not, don't hesitate to ask.